Camden Harbor Web Camera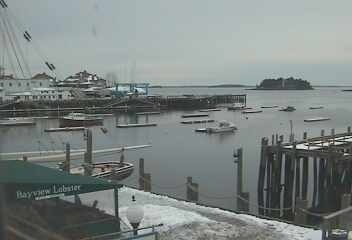 This is the view I'm used to. I had no clue at all about the surroundings...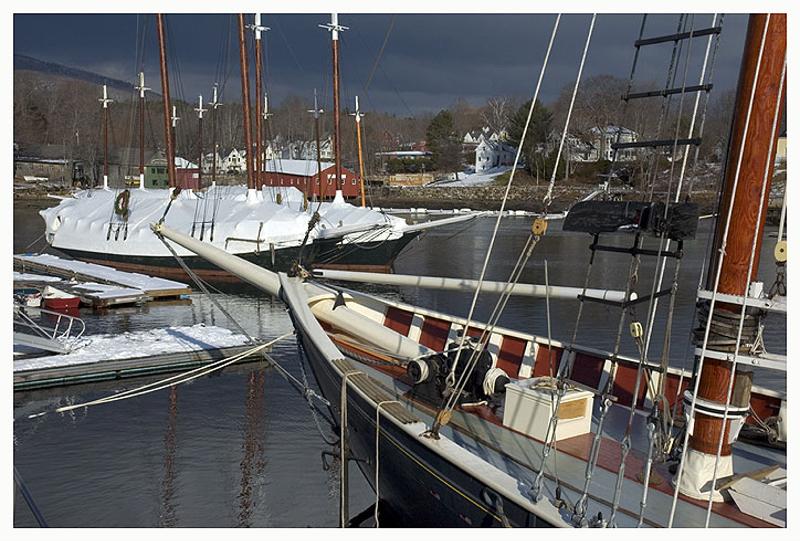 ...until Michael Ferron posted these beautiful photos of the inner harbor of Camden in downeast Maine.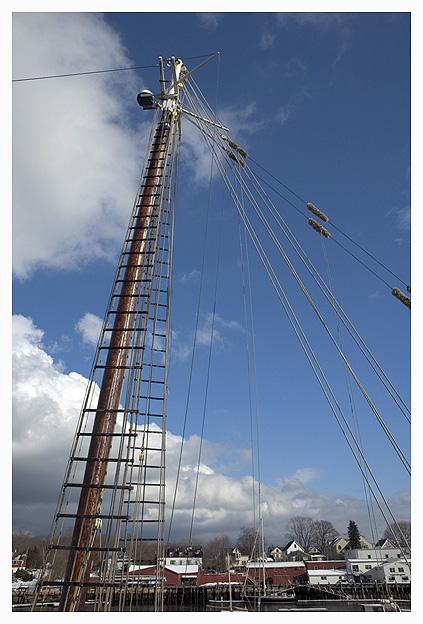 It's the same schooner at all three photos.
It is the recently restored schooner Roseway.
Enjoy a 360 degree panorama of the harbor, made by Larry Cassis.
Have a look at her own homepage at www.worldoceanschool.org.
Roseway will during the summer 2006 be moored at Rowes Wharf in Boston.
View the timetable for her daily excursions on her website above.
Google Earth users will find her new summer mooring in Boston here!