Chicago Sun-Times
Roomers say that the Chicago Sun-Times building is going to be replaced by a skyscraper.
I have now a couple of years later realized it's going to be a most spectacular building!
Take a look and follow the construction of the Trump International Hotel and Tower at Wikipedia,
and at trumpchicago.com.
Wonder if the web cam is going to be put up again? Probably several cams! :-)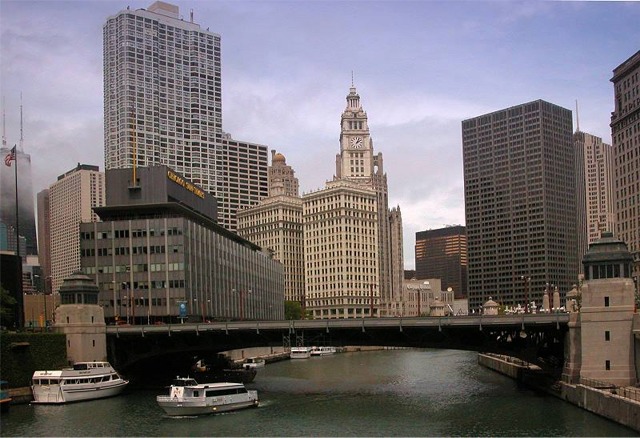 This photo was taken by Art Hill May 30 2004. www.windycityart.com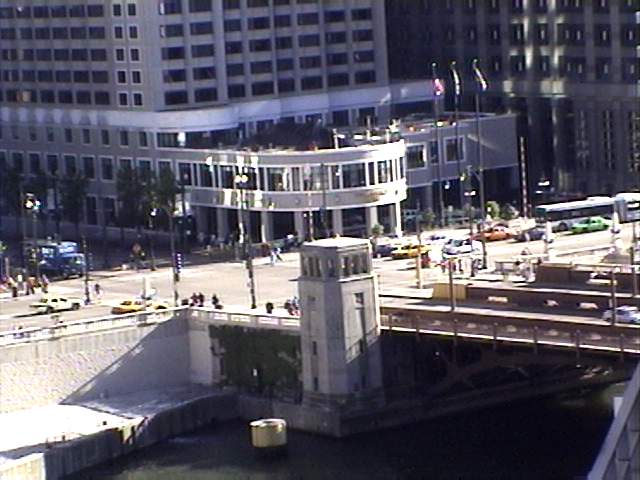 I found the web cam on top of Chicago Sun-Times building the day after.
Mr Art Hill stood just to the right of the tower, when he took the previous picture!
I believe it is the Renaissance Hotel in the background.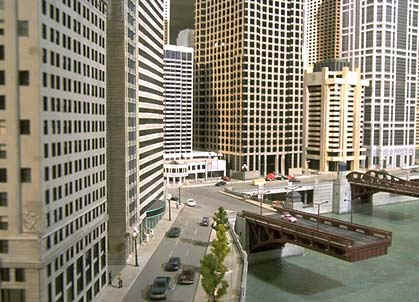 Almost the same view, in scale 1:87, at the Chicago Museum of Industry and Science.
www.msichicago.org/exhibit/exhome.html