Snapshots from The Öland Bridge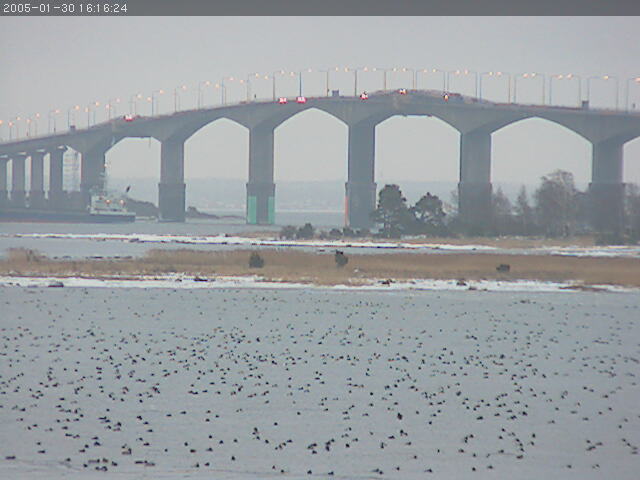 The webcam is placed on the mainland. Pointing towards southeast. Yes, There are Ducks and Seagulls in the foreground!
Now in the early 2006, unfortunately, the feared Bird Flu seems to have started the invasion of our country. It began with a few dead birds on the island of Rügen in Germany, the island where lots of migrating birds gather before the long flight across The Öresund (at least 75km), towards the southern part of Sweden, and further north across the southern Baltic Sea towards Öland (260km). This is just the beginning of a migration towards large parts of Scandinavia and northwestern Russia. The first infected dead birds found in Sweden, a couple of Tufted Ducks, were found about 80km north of the Öland Bridge, outside the town of Oskarshamn.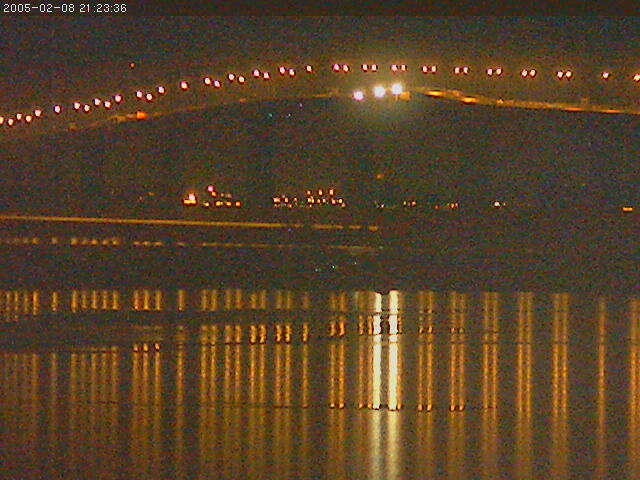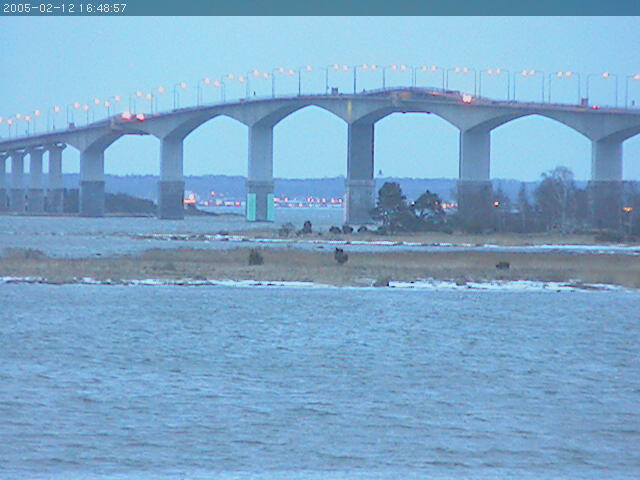 The humps on the bridge are actually two "Quick Bridges", allowing uninterrupted traffic despite the several months long restoration of each bridge joint. I believe this restoration began in January 2003 and will be finished this summer 2005. Probably not the first restoration since the bridge was built between December 1967 and September 1972. The total length is 6072 meters, the width 13 meters, four lanes without shoulders, and the navigation span is 36 meters above the sea.
Read more about the bridge at Wikipedia,
and more about the technique used to make the repairs at PDWorld.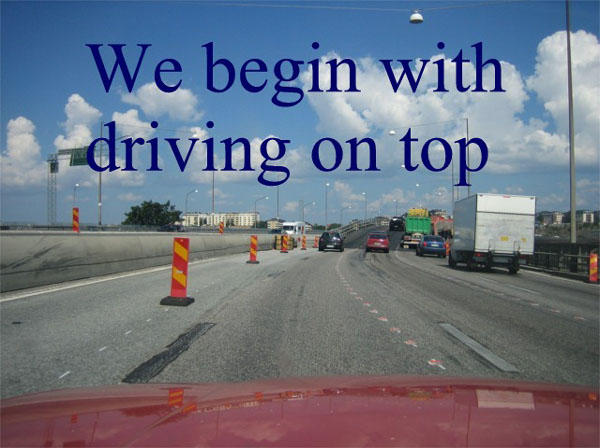 View this short Quick Bridge slide show!
These pictures are from the repair works the summer 2006 at one of the 17 bridges the Essingeleden through Stockholm City consists of.
The damages was caused by a "brain released" (he actually admitted himself) but sober captain of the huge floating crane Lodbrok, 800 tons dw (which by the way I think participated in the construction of both these bridges and the Öland Bridge in the mid sixties and onwards) when trying to pass under in about 4 knots, forgetting to lower the crane!!!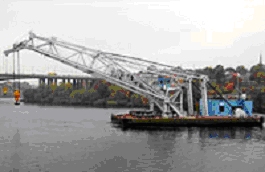 I think Lodbrok is the fourth biggest floating crane in the world. So maybe we should be greatful to mightier powers that we still have our hated/beloved life nerve Essingeleden still standing. I'm not sure it would stand six knots!
...and now back to the Öland bridge again!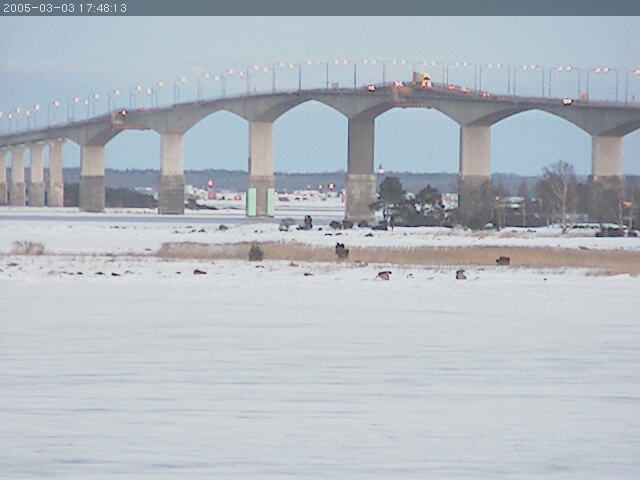 Beyond the bridge on the island is the village Färjestaden.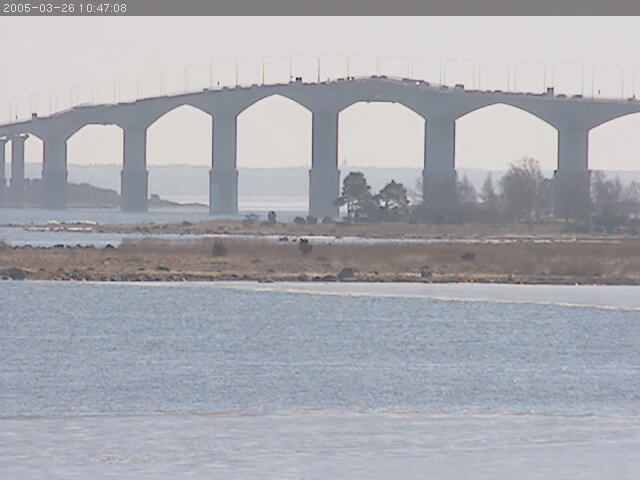 Now the temperature has begun rising. Good Friday was the warmest day so far this year, above 15°C!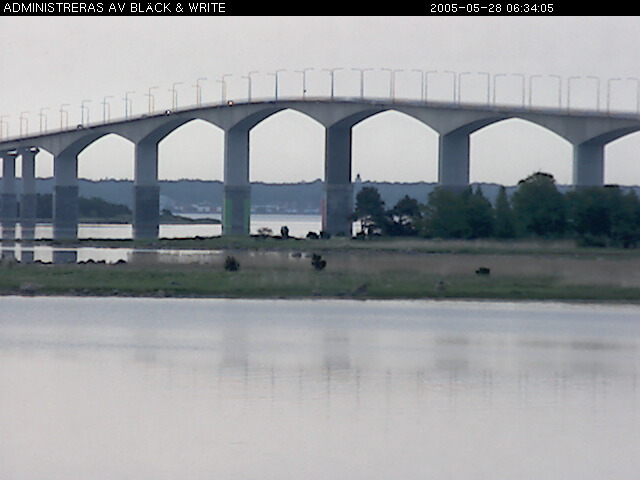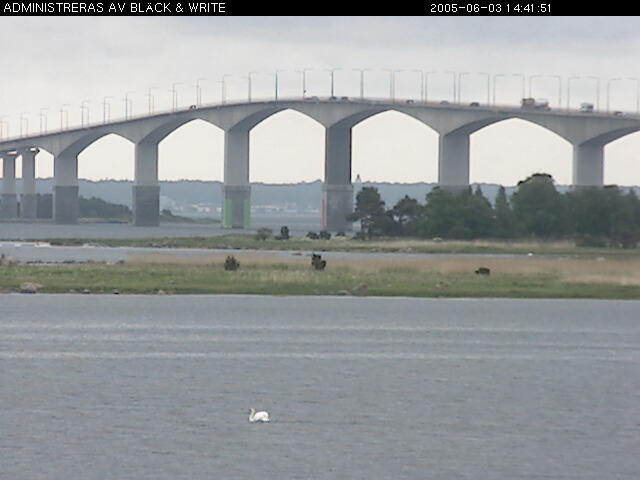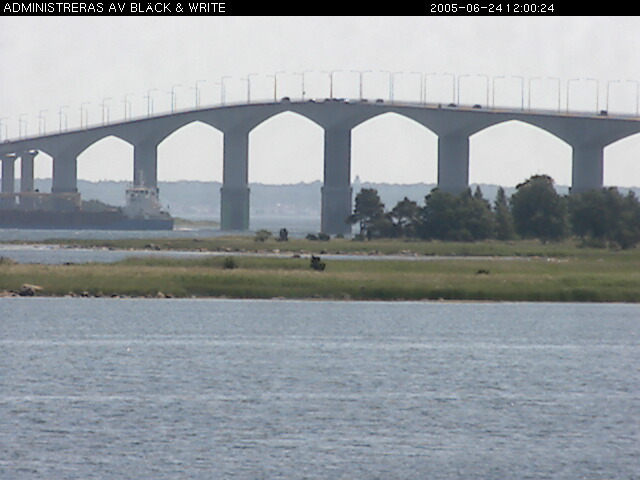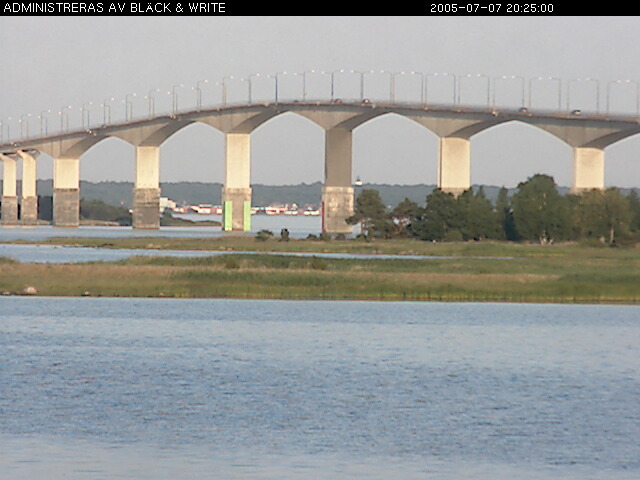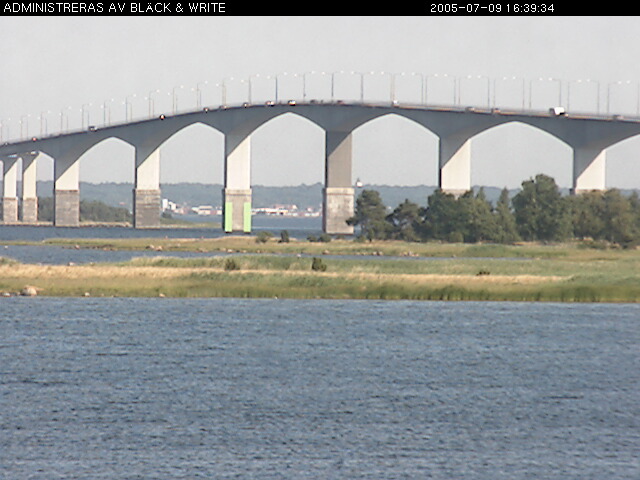 It will probably not be warmer than today's 27°C, or?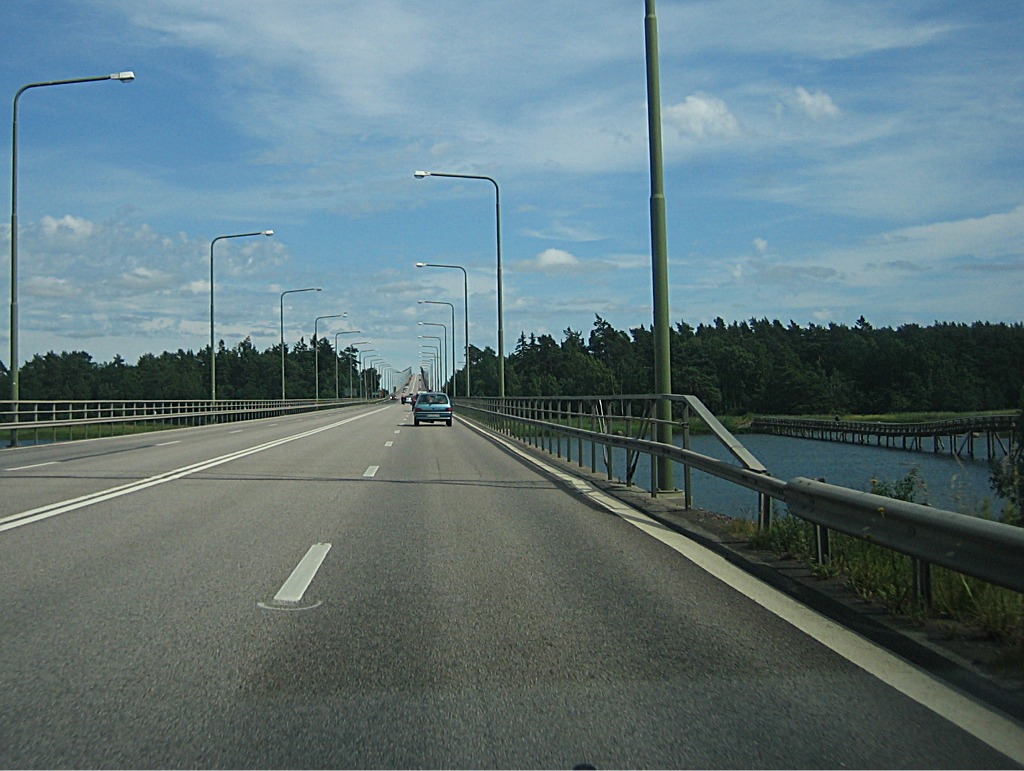 Join us in this Movie/Slideshow of a round-trip across the bridge in early July 2009!
Turn up your loudspeakers first! ;-)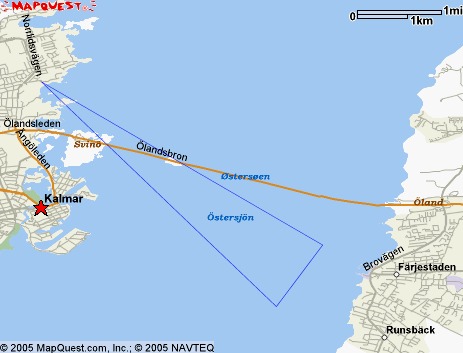 The blue triangle shows the estimated camera position and covering area.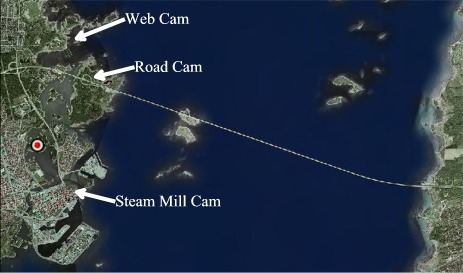 Click on picture to show larger interactive map at Eniro.

Navigate in the picture or
Show larger map
A view of the bridge from the Steam Mill, across the Old Shipyard Islet.